External Site Notice
You are now leaving Dover Federal's website and entering a third party site. Dover Federal is not responsible or guarantee the content on that site. Privacy and security policies may differ. Please review their privacy policy for terms and conditions of use.
Stay Here
Leave Site
A Business Credit Card allows you and members of your team to purchase what they need, when they need it. Control card access, set spending limits and control user permissions with the convenience of Dover Federal's Card Valet app. A Dover Federal Credit Card offers the flexibility you want, with the control you need.
Rates as low as 9.90%APR*
Ability to Control Card Purchasing Limits
Immediate Access to Line of Credit
Card Control with Card Valet (Set Spending Limits, Location Limits, Turn Card On/Off)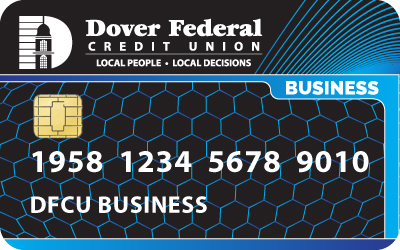 Apply For A Business Credit Card Today!
Eligible members can apply for a business credit card with Dover Federal.
Visit any branch location and a Dover Federal employee will gladly assist you.
See what you'll need to be prepared for your business loan:
*APR = Annual Percentage Rate; the advertised rate can vary based on creditworthiness and terms of the loan. Rate is subject to change.  Terms and conditions apply.  See Credit Union for details.
Member Testimonial
Dover Federal gave me a better rate and helped me saved hundreds of dollars! Thank You Dover Federal Credit Union!
Ronald - Dover, DE