External Site Notice
You are now leaving Dover Federal's website and entering a third party site. Dover Federal is not responsible or guarantee the content on that site. Privacy and security policies may differ. Please review their privacy policy for terms and conditions of use.
Stay Here
Leave Site
Join Us!
Wednesday, March 28, 2018 • 6:00pm - 9:00pm
Maple Dale Country Club
180 Mapledale Road
Dover, DE 19904
Light refreshments will be served.
Limited seating available. Registration required.

Register Now!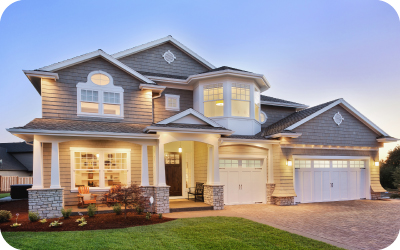 Make your DREAM of Home Ownership a REALITY!
Meet with a Panel of Trusted Professionals to Learn the Tips and Tools for a Successful Home Buying Experience
For the last 13 years, Janice has been in the Business of helping people find the right Banking and Mortgage Products to meet their financial goals. Growing up as the daughter of a local builder & Interior designer in Richmond VA, the passion for real-estate is in her blood.  Her father would often give private mortgages to help families that were struggling to get financing through traditional methods; to see their excitement and pride in owning their own home made a huge impact on her. Janice has gone through an extensive product and program training for Government, Conventional & Home Equity loans, serving in the capacity as a Senior Mortgage Loan Officer, Processor and Underwriter. Ms. Elliott is truly excited to be a part of the Dover Federal Credit Union Family, and to share her experience and knowledge with members and future members to prepare them for their first home purchase, next home investment or simply help them make savvy financial decisions about financing on their current home.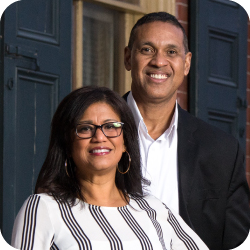 David & Rosalia Martinez
Associate Brokers/Owners, KW Realty
As a husband and wife Real Estate Team, they have over 25 years combined experience in Delaware. David served in the US Air Force for over 23 years. After relocating to Dover Air Force Base in 1983, retiring in 2004, he began his career in Real Estate. Rosalia, a former school teacher and principle, made a career change in 2006 to Real Estate. As a former Team Leader at Keller Williams, she has successfully taught hundreds of agents the art of marketing and selling homes, even in a less than perfect economy.
David and Rosalia of Keller Williams Central Delaware are the Top Selling Team in Volume and Unit for 2015, 2016 & 2017. David & Rosalia are among the top 7% of DE Real Estate Professionals and are Five Star Professional award winners for 2015-2017.
They both attend a church in Dover and volunteer in the local community.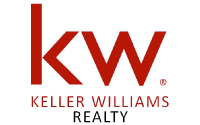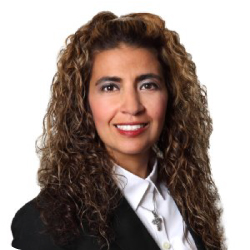 Arlene Benton
Managing Partner, Benton Law, P.A.
Arlene is a native Delawarean who was born and raised in Dover, Delaware. Her family emigrated from Egypt in 1969 when her sisters were small children. She graduated from Dover High School in 1990 and from the University of Delaware with a Bachelor of Arts, majoring in Criminal Justice, with a double minor in History and Political Science in 1994. She immediately entered law school and earned her Juris Doctor from Widener University School of Law in 1997. She is licensed to practice Law in Delaware and Maryland.
Early in her legal career, Arlene worked for the law firm of Morris James in Wilmington, DE and later worked for the Delaware State Housing Authority. She was a partner at Curley & Benton where she worked for eight years. She was an equity partner at Baird Mandalas Brockstedt before she decided to start her own practice in June 2016. Arlene was recognized by her peers as one of Delaware's top Real Estate Lawyers in 2015.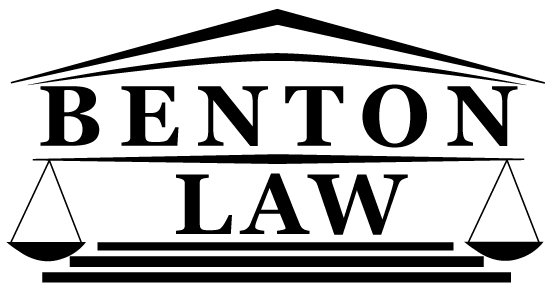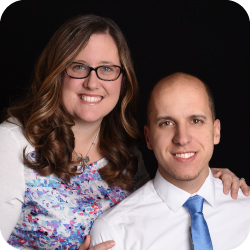 Wes & Kristy Mast
Owners, Pro-spect Inspection Services
Wes and Kristy Mast are business owners who value continued growth and development. They believe growth takes intentionality and focused intensity. These high school sweethearts have been married since 2003. They reside in Magnolia, Delaware with their three young children Kaitlyn, Noah and Kelsie.
After spending years carefully growing their business from a two-man operation to a team of thirteen (and expanding), they have what it takes to assist with your unique real estate needs. Kristy has her Master of Education Degree in School Leadership from Wilmington University, and Wes has a Bachelor of Science Degree in Business from Wilmington University. They are affiliates of Sussex, Kent and New Castle County Association of Realtors, Delaware Association of Realtors, and Women's Council of Realtors. Wes serves as the Vice Chair for the State Board of Home Inspectors.

Customer Testimonial
This is a great credit union. The employees are friendly and do their job well. The rates are great and the fees are low. I will never use a regular bank again!
Barbara - Hartly, DE