External Site Notice
You are now leaving Dover Federal's website and entering a third party site. Dover Federal is not responsible or guarantee the content on that site. Privacy and security policies may differ. Please review their privacy policy for terms and conditions of use.
Stay Here
Leave Site
March 20, 2018
Dover, DE
6:00 pm - 8:00 pm
Join us for our Annual Meeting as we celebrate 60 years!
Please RSVP by March 1, 2018.
Modern Maturity Center
1121 Forest Ave.
Dover, DE 19904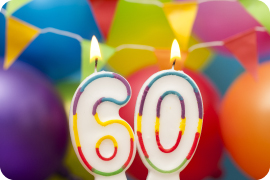 Customer Testimonial
This is a great credit union. The employees are friendly and do their job well. The rates are great and the fees are low. I will never use a regular bank again!
Barbara - Hartly, DE