External Site Notice
You are now leaving Dover Federal's website and entering a third party site. Dover Federal is not responsible or guarantee the content on that site. Privacy and security policies may differ. Please review their privacy policy for terms and conditions of use.
Stay Here
Leave Site
January 11, 2018
Smyrna, DE
7:00 pm - 8:30 pm
Join us for Part 1 of 4 of this financial wellness series at Painted Stave Distilling! Our first week will focus on Building a Budget for 2018.
Painted Stave Distilling
106 West Commerce Street
Smyrna, DE 19977
Don't Miss:
Part 2 - Understanding Credit on Thursday, January 18
Part 3 - Auto Buying on Thursday, January 25
Part 4 - Home Buying on Thursday, February 1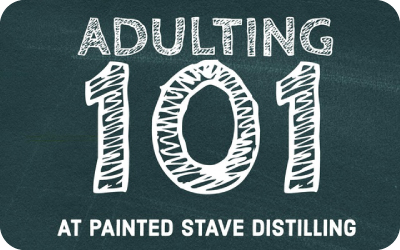 Member Testimonial
This is a great credit union. The employees are friendly and do their job well. The rates are great and the fees are low. I will never use a regular bank again!
Barbara - Hartly, DE