External Site Notice
You are now leaving Dover Federal's website and entering a third party site. Dover Federal is not responsible or guarantee the content on that site. Privacy and security policies may differ. Please review their privacy policy for terms and conditions of use.
Stay Here
Leave Site

There are many important financial decisions that must be made throughout someone's life, and Dover FCU Investment & Retirement Center is to help members with all their financial needs. Whether it's a newly married young couple, parents planning for a child's education, a worker planning for retirement or someone facing an unexpected job change, Financial Advisor, Steven Pierce can help you reach your financial goals
Helpful Links:
Work With Someone You Know
Where do you see yourself in 5, 10, or even 20 years? Does your financial plan align with those goals? What if you had access to an experienced financial professional who cared as much about your future as you do?
Steven Pierce, CRPC can assist you with
Money Management
Estate Conservation*
Insurance Planning
Investment Planning
401(k) Planning**
Business Planning
Retirement Planning
Education Funding
Whether they are large or small, contact Steven Pierce today to schedule a no-cost, no-obligation appointment to discuss your individual needs.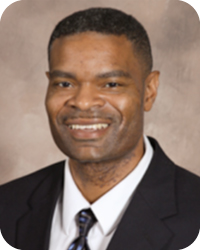 Steven Pierce, CRPC
Financial Advisor
(302) 678-8000 x2406
Pierce, Steven D.
s.pierce@lpl.com
Advisor's Bio
Check the background of this investment professional on FINRA's BrokerCheck.
*Representative is neither a tax advisor nor attorney.  For information regarding your specific tax situation, please consult a tax professional.  For legal questions, including a discussion about estate planning, please consult your attorney.
**Prior to requesting a rollover from your employer sponsored retirement account to an Individual Retirement Account (IRA), you should consider whether the rollover is suitable for your.  There may be important difference in features, costs, services, withdrawal options and other important aspects between your employer sponsored retirement account and an IRA.
Member Testimonial
This is a great credit union. The employees are friendly and do their job well. The rates are great and the fees are low. I will never use a regular bank again!
Barbara - Hartly, DE