External Site Notice
You are now leaving Dover Federal's website and entering a third party site. Dover Federal is not responsible or guarantee the content on that site. Privacy and security policies may differ. Please review their privacy policy for terms and conditions of use.
Stay Here
Leave Site
Deserving individuals, like Dover Federal Credit Union AWESOME Members, should have access to affordable Home Ownership opportunities. Maximize your homes value by making improvements with a Home Equity loan. We have a Home Equity Loan to fit your lifestyle.
 
A Dover Federal Home Loan offers:
Convenient repayment terms
Ability to borrow up to 100%LTV*
Fixed1 and variable2 rates
NO prepayment penalties
Your Choice Home Equity Loan
Your Choice is a new choice for home equity loans. With this flexible loan you can consolidate all of your loans into one easy to manage monthly payment.* Use the equity in your home to make what's next easier.
Your Choice Benefits
Use the segment feature and lock-in your rate as many times as you'd like within the draw period
No maximum or minimum segment lock amount
No fee to lock-in balance
Lock-in up to 2 loan segments at a time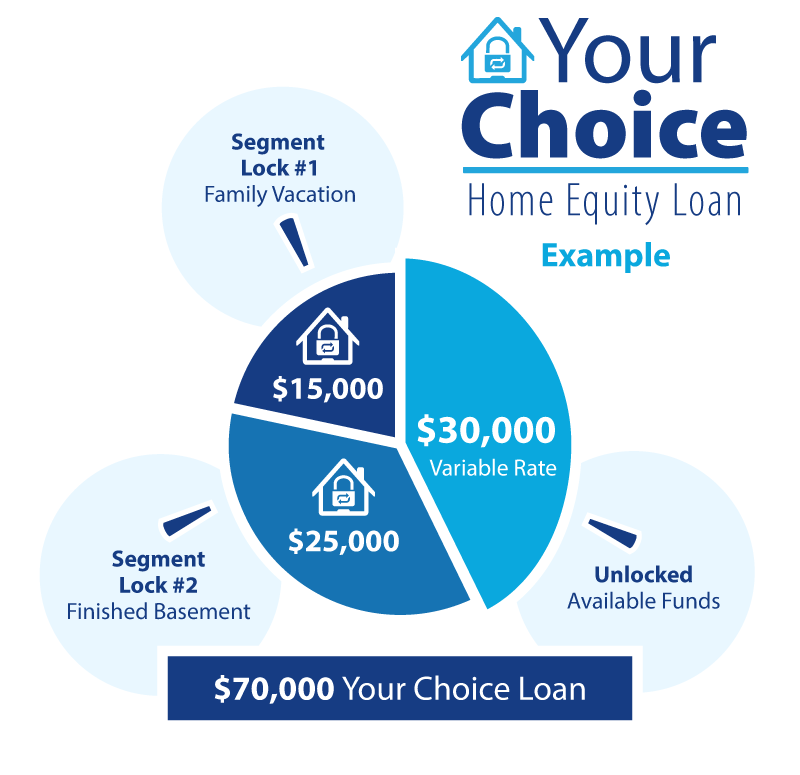 Home Equity Loan
Take advantage of all your home has to offer with a Home Equity Loan. With a fixed rate, equal monthly payments and terms up to 240 months, a Home Equity Loan will provide you the cash you need. Turn your house into a home, when you use a Home Equity to borrow up to 100% LTV* of the equity in your home.
Land Loans
Purchase the perfect location for your home, with a Dover Federal Land loan. Borrow up to 80% loan-to-value on unimproved (raw land) for up to 12 years! Let your dream home begin with Dover Federal.
---
Home Equity Partners Program
Receive 10% discounts on select home remodeling, repair, and additions services from local companies participating in our Home Equity Partners Program when you draw from your Home Equity. Our current partners include:

Can Do Painting Services and More
Phone: 302-202-9847
Website: https://candopaintingservices.com
Can Do Painting is a Veteran owned and operated business that offers quality service at a better price. Can Do offers free estimates and is licensed and insured.

Bright Side Exteriors
Phone: 302-359-7347
Website: http://trustbrightside.com
Bright Side Exteriors provides high quality exterior replacement services. More than 60% of Bright Side's workload, however, is residential roofing replacement. Having replaced over 1000 roofs on Delaware homes since 2013 Bright Side offers a high quality customer experience through a unique business model.

Leading Edge Gates & Controls
Phone: 302-892-2575
Website: https://leadingedgeaccess.com
Leading Edge Gates & Controls, LLC is a local family run residential and commercial fencing and automated security gate business. Their goal is to help their customers secure their families and investments by way of fencing. They make sure to install your fence to suit your individual needs.

Middletown Kitchen and Bath
Phone: 302-464-1236
Website: https://mkbde.com
Middletown Kitchen and Bath provides interior design services utilizing Pro Kitchen software, the sale of kitchen and bathroom cabinetry, countertops, appliances and fixtures, and provides floor to ceiling, turn-key remodeling services for kitchens, bathrooms, and other interior rooms of the home.

Sundance Kitchen, Baths, & Exteriors
Phone: 302-793-9352
Website: https://www.sundancecustomhomesllc.com
Sundance Kitchen, Baths, & Exteriors is a local home improvement company that has proudly served residents in Delaware, Maryland, and Pennsylvania since 2004. As a one-stop shop for home renovations, they can provide a variety of services.
Whether you are buying your first home or investing in a second home, Dover Federal Credit Union and their Mortgage partner, Member First Mortgage, offer a variety of Mortgage products with EXTREMELY LOW-interest rates, that make the American Dream of home ownership a reality.
APPLY for your MORTGAGE today.
---
Get Started Today!
Dover Federal Credit Union has a team dedicated to helping you meet your financial goals.  
Eligible members can visit any branch location where a Dover Federal employee will gladly assist you.
Call 302-678-8000 or 888-818-3328 or
---
The advertised annual percentage rate may vary based on creditworthiness and terms. 1The advertised rate is a fixed annual percentage rate for a loan term of no more than 12 years (144 months), requires a first lien position against your home, and 100% LTV* (Loan to value). The stated rate for the 1st Lien Home Equity loan is discounted which includes: a requirement of automatic loan payment transfers, direct deposit of net pay and a checking account for .50% discount.  APR= Annual Percentage Rate, subject to change.  Home Equity Lines of Credit are variable-rate loans. Rates are based on an evaluation of credit history, CLTV (combined-loan-to-value) ratio, loan amount and occupancy, so your rate may differ. The plan has a maximum APR of 18%.  Under no circumstances will the APR go below the floor during the term of the loan .  Rate may adjust monthly with the Prime rate as published in The Wall Street Journal. We will use the most recent index value available to us as of 10 days before the date of any annual percentage rate adjustment. Dover Federal Credit Union is not affiliated with any promotional partner and by offering any discounts or incentives for any promotional partner does not recommend, endorse, warrant or guarantee any goods or services provided by such promotional partner. 
*Credit is subject to approval. This account provides the option to convert some or all of the outstanding balances from a variable APR to a fixed APR during the draw period for terms from 5 to 20 years. Terms and conditions apply. See credit union for details.
Refinancing of existing Dover Federal Loans may not be available.  The Fair Housing Act, makes it illegal to make or publish any advertisement that indicates any preference, limitation, or discrimination based on race, color, religion, sex, handicap, familial status, or national origin. Please check here for more information. Consumer access to the Nationwide Mortgage Licensing System and Registry. A list of current Dover Federal Mortgage Loan Originators is available upon request. Consumers may access the registry via the web at NMLS consumer access or they may contact the NMLS Call Center at (240) 386-4444.  The latest HMDA data about our residential mortgage lending, as modified by the Consumer Financial Protection Bureau to protect applicant and borrower privacy, is available online for review on the Bureau's website at  www.consumerfinance.gov/hmda . A paper copy can be obtained by submitting your written request to Dover Federal Credit Union, 1075 Silver Lake Blvd, Dover, DE 19904.
Member Testimonial
This is a great credit union. The employees are friendly and do their job well. The rates are great and the fees are low. I will never use a regular bank again!
Barbara - Hartly, DE