External Site Notice
You are now leaving Dover Federal's website and entering a third party site. Dover Federal is not responsible or guarantee the content on that site. Privacy and security policies may differ. Please review their privacy policy for terms and conditions of use.
Stay Here
Leave Site
March 03, 2018
New Castle, DE
9:00 am - 12:00 pm
The atTAcK addiction E-Racing the Stigma 5K is so much more than just a race; it's a movement. Comprised primarily of participants who have been personally impacted by the disease of addiction by either overcoming an addiction, having lost a loved one to addiction, and/or currently living with an addicted loved one, it has been described as a spiritual experience. The crisp March air is no match for the warm feelings of love, camaraderie, and acceptance the participants experience as the course winds them through picturesque Old New Castle and through beautiful Battery Park along the Delaware River.
Join us as we ATTACK ADDICTION!
St. Peter's Church – Old New Castle
515 Harmony Street
New Castle, DE US 19720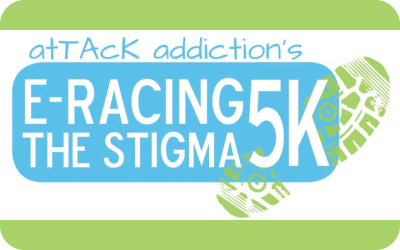 Member Testimonial
Dover Federal gave me a better rate and helped me saved hundreds of dollars! Thank You Dover Federal Credit Union!
Ronald - Dover, DE