External Site Notice
You are now leaving Dover Federal's website and entering a third party site. Dover Federal is not responsible or guarantee the content on that site. Privacy and security policies may differ. Please review their privacy policy for terms and conditions of use.
Stay Here
Leave Site
August 04, 2017
All Branches
9:00 am - 6:00 pm
Join us on August 4th for some FIRST FRIDAY FUN during our Summer Savings Celebration on the First Friday of each month this Summer! Enjoy entertainment, refreshments, and giveaways while supplies last!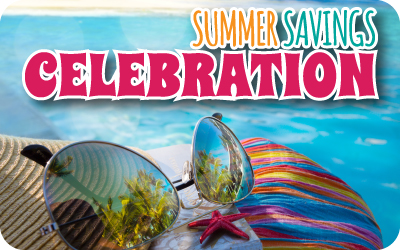 Customer Testimonial
Dover Federal gave me a better rate and helped me saved hundreds of dollars! Thank You Dover Federal Credit Union!
Ronald - Dover, DE