External Site Notice
You are now leaving Dover Federal's website and entering a third party site. Dover Federal is not responsible or guarantee the content on that site. Privacy and security policies may differ. Please review their privacy policy for terms and conditions of use.
Stay Here
Leave Site
May 06, 2017
Dover, DE
9:00 am - 1:00 pm
The 84th Annual Dover Days Festival is one of the largest, longest-running, FREE, popular events in the state of Delaware dedicated to promoting the heritage and culture of Dover and the state of Delaware. In 2015, the Dover Days Festival attracted a record-breaking attendance of approximately 55,000 people. Kent County Tourism coordinates the Annual Dover Days Festival at the request of the City of DOVER. Dover Days hosts the largest parade in Dover with approximately 4,500 participants and watched by approximately 9,000 people; the Governor of the state of Delaware serves as the Grand Marshal. Activities reflect Delaware's history and heritage as well as contemporary times and include, but are not limited to, the parade, traditional Maypole Dancing with 250 plus schoolchildren, vintage auto rides, colonial artisans' village, car show, historic re-enactment groups representing the Revolutionary War, WW II and the Civil War, children's activities, carnival, fireworks, exhibits and lectures as well all-day entertainment and more.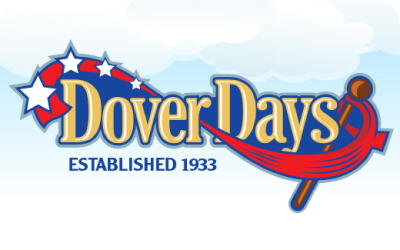 Customer Testimonial
This is a great credit union. The employees are friendly and do their job well. The rates are great and the fees are low. I will never use a regular bank again!
Barbara - Hartly, DE