External Site Notice
You are now leaving Dover Federal's website and entering a third party site. Dover Federal is not responsible or guarantee the content on that site. Privacy and security policies may differ. Please review their privacy policy for terms and conditions of use.
Stay Here
Leave Site
Need Assistance During the Government Shutdown?
Are you affected by the government shutdown and currently furloughed? During this stressful time Dover Federal has a Shutdown Assistance Loan in place to help you and your family.
Qualifying borrowers can take up to 75% of their net pay for each pay period they are impacted by the shutdown. While the shutdown is active your loan rate will be 0%. Additional loan draws are available for each pay period, up to 75% of net pay, while the government remains shut down and you remain unpaid. The draws are placed directly into your share draft account in place of your normal payroll deposit.
Once the shutdown is over and payroll for those impacted is restored, borrowers can pay the loan back in full for up to 60 days interest free. At the end of 60 days, the loan will convert to a 3% rate with a 12 month repayment period.
Special maximum loan amounts do apply based on borrower's gross pay.
Please contact Dover FCU for details.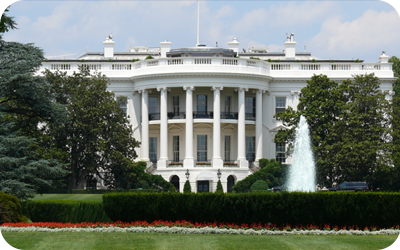 Shutdown Assistance Loan FAQ
How do I apply?
Call us at 888-818-3328 or come into your local branch to apply.
Who is eligible?
Federal Government employees and Active Duty Coast Guard who are currently members of Dover FCU or who are eligible for Dover FCU membership.
When are loans available?
Loans will only be available and disbursed only if, in connection with the government shutdown, the government fails to pay employees.
Can I stop the draws?
Yes, you may stop the draws from depositing into your share account. Just call or stop into one of our branches to let us know.
How will I see the loan draws?
Up to 75% of your normal net pay amount will be deposited into your share at Dover FCU on every scheduled pay date that the government is still shutdown and fails to pay its employees. The deposit will be marked with a description "Government Shutdown Program."
Will Dover FCU report this loan on my Credit Bureau Report?
Yes, this loan will be reported on your Credit Bureau Report.
How will I receive the loan proceeds?
The agreed upon draw amounts will be deposited to a Dover FCU share.
How will I repay this loan?
You may pay the loan back at any time. During the draw period and for up to 60 days after the shutdown is over, there is no interest charged. Once repayment begins and for the required 12 monthly payments, 3% interest rate will accrue.
Are there any fees on this loan?
No, the Shutdown Assistance loan has no fees to receive draws or pay early. However, normal late charges apply during the repayment period.
Member Testimonial
Dover Federal gave me a better rate and helped me saved hundreds of dollars! Thank You Dover Federal Credit Union!
Ronald - Dover, DE