External Site Notice
You are now leaving Dover Federal's website and entering a third party site. Dover Federal is not responsible or guarantee the content on that site. Privacy and security policies may differ. Please review their privacy policy for terms and conditions of use.
Stay Here
Leave Site
A New Choice For Home Equity Loans
Whether you're paying for home improvements, a new car or dream wedding, refinancing credit card debt, or dealing with an unexpected medical expense, why worry about multiple bills every month? You want a simpler option that gives you more control. With the flexible Your Choice Home Equity Loan, you can consolidate all of your loans into one easy monthly payment. Use the equity in your home to make what's next easier.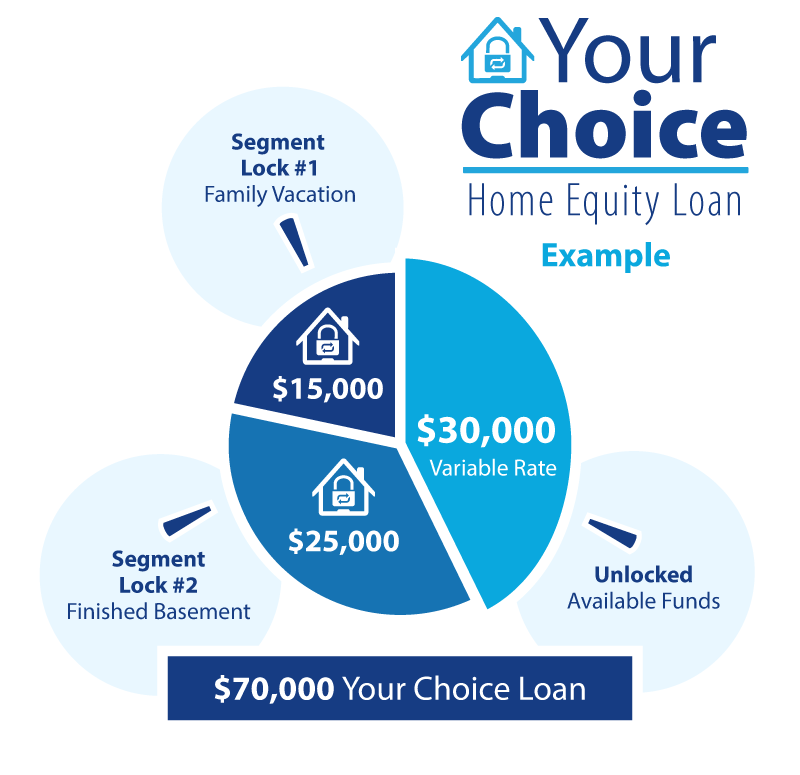 Your Choice Benefits
Low rates available
Use the segment feature and lock-in your rate as many times as you'd like within the draw period
No maximum or minimum segment lock amount
No fee to lock-in balance
Lock-in up to 2 loan segments at a time
Can be used for anything
How it Works
Your Choice Home Equity puts flexibility in your hands. It's a variable rate home equity loan that let's you choose when you want to lock-in a portion of your loan from a variable rate into a fixed rate at a term that you choose.
Keep all of your funds set to a variable rate or choose to lock-in a segment at a fixed rate at any time by contacting us. The fixed rate is a snapshot of what the variable rate is when at the time you decide to lock it, so as the variable rate increases or decreases your locked in segment stays the same.

Credit is subject to approval. This account provides the option to convert some or all of the outstanding balances from a variable APR to a fixed APR during the draw period for terms from 5 to 20 years. Terms and conditions apply. See credit union for details.
 
Member Testimonial
This is a great credit union. The employees are friendly and do their job well. The rates are great and the fees are low. I will never use a regular bank again!
Barbara - Hartly, DE