External Site Notice
You are now leaving Dover Federal's website and entering a third party site. Dover Federal is not responsible or guarantee the content on that site. Privacy and security policies may differ. Please review their privacy policy for terms and conditions of use.
Stay Here
Leave Site
SUSPICIOUS TEXT

A text message claiming to be Dover Federal and stating that "a new device attempt to sign in your account outside USA just now" is not a valid notice. Do not click the link in the message or reply to it.

CURRENT NOTICES

If you receive a call from someone claiming they are working with Microsoft and Dover Federal, this is not legitimate. Please end the call immediately and do not give them any information.

E-Pay Scheduled Fraud

Be aware of text messages stating that an E-pay was scheduled and to click a link if this was not you. Do not click on any links in a message like this. If you would like to verify any scheduled payments, please log in to Online Banking from our app or website.
Protect Yourself From Being a Victim of a Scam
Awareness is one of the strongest weapons to prevent becoming a victim of fraud or a scam. Please review the information below to stay up-to-date on different types of fraud schemes and scams, so Dover Federal Credit Union can help protect your personal and financial information.
Phishing
---
Phishing is when Internet fraudsters impersonate a person or entity to trick you into giving them your personal information.
Scammers send emails or text messages to try to trick you into clicking on malicious links which contain harmful malware/viruses or ask for personal and sensitive information. They can also include fraudulent phone numbers for you to call or respond to. These emails and text messages often tell a story or emergency with your account to trick you into clicking on a link or opening an attachment. The messages may look like it's from a company you know or trust, like a bank, credit card, utility company, government agency, or from a payment website or app.
Important Tips:
Don't follow links in e-mails that ask for personal information.
Never open unexpected attachments.
Delete suspicious messages, even if you know the source.
Tech Support or Remote Access Scams
---
Even if the phone number seems local or legitimate, an unexpected tech support call is likely a scam.
Scammers pretend to be from other legitimate businesses and claim they will help resolve an issue on the member's behalf and often pose as tech support agents. The scammer's goal is to make customers think they will be depositing a refund into the bank account or they need to collect an unpaid fee urgently. They will state, to get the money or catch up on the unpaid balance, all the customer needs to do is allow the caller to connect to their device. If a scammer gets into your computer remotely, they could:
Crawl your hard drive for sensitive data, passwords and photos. Scammers will quickly collect anything they can use to withdraw money from bank accounts, steal your identity, or extort money from you.
Install invasive malware or spyware. Scammers can establish ongoing access to your computer without you even knowing it. They do this by installing add-ons or programs onto your computer that continually steal sensitive information or mask what they're doing behind the scenes. So, what you see on the screen isn't what is actually happening.
Commit Identity Theft. With all the personal information that they find on your computer, scammers will have everything they need to steal your identity.
Hold your information hostage. Hackers can download what's called "ransomware" onto your computer. It locks all of your files unless you pay a ransom.
Sell your information on the Dark Web. People who commit fraud and theft on the Internet often make use of the Dark Web. This hidden illegal marketplace is a hotspot for scammers and hackers who buy and sell ready-made packages of individual's personal information to fellow internet criminals.
Romance Scams
---
Romance scams are incidents where a fraudster fabricates an online identity to earn the trust and affection of their victim.
Romance scammers create fake profiles on dating sites and apps or contact you through popular social media sites. The scammers strike up a relationship with you to build up trust, sometimes talking or chatting several times a day. This can continue to transpire over the course of weeks and months. Romance scammers adjust their story to what they think will work in each situation.
Scammers say they can't meet you in person. They might say they're living or traveling outside the country, working on an oil rig, in the military, or working with an international organization.
Scammers will ask for money. Once they gain your trust, they'll ask for your help to pay medical expenses (for them or a family member), buy their ticket to visit you, pay for their Visa, or help them pay fees to get them out of trouble. They may even offer to help you get started in cryptocurrency investing.
Scammers will tell you how to pay. All scammers, not just romance scammers, want to get your money quickly. They want your money in a way that makes it hard for you to get it back. They'll tell you to wire money through a company like Western Union or MoneyGram, put money on gift cards and give them the PIN codes, send money through a money transfer app, or transfer cryptocurrency.
In some instances, Romance scammers will offer to send you money and then ask you to transfer funds to other institutions or individuals on their behalf. The money you may receive is usually from other victims that have been defrauded, and the scammer is now making you a participant in their scam.
Work-From-Home Job Scams
---
These are fraudulent offers of remote employment, usually requiring upfront fees or personal information, with no genuine job opportunity provided.
Scammers place ads, often online, claiming that they have jobs where you can make thousands of dollars a month working from home with little time. Scammers will also use legitimate online job sites to place these ads. Instead of helping you make money, they are gathering personal information as well as your banking, online credentials, and credit or debit card information. They may send you upfront funds to cover your cost but request money back in return.
One-Time Passcode (OTP) Scams
---
An OTP scam is a fraud tactic where scammers trick victims into sharing their OTPs, thereby gaining unauthorized access to their accounts.
Scammers utilize bots (automated programs) to deceive people into sharing the two-factor authentication codes sent to them via text or email from financial institutions or from companies such as Amazon. The bot will make a robocall or send a text that appears to come from a bank, asking you to authorize a charge, then it asks you to enter the authentication code you've just been sent if the transaction isn't yours. It's actually the bot that's trying to log into your bank account, and it wants the code that the bank sent to you as a precaution so that it can get in.
Bank Impersonator Scams
---
A fraudulent scheme where criminals pose as bank or credit union representatives to trick victims into providing sensitive information.
Let's say you've set up your bank or credit card online accounts so you can access them only with a live code sent from the institution. And let's say a criminal has your bank or credit card username and password login and wants to steal from you. What would he or she do? In the increasingly common fraud, they call you, claiming to be from your bank and warning about a problem with your account. The caller tells you they're emailing or texting you a "one-time passcode" for logging in and asks you to read it back to them for verification. In reality, the scammer's login attempt triggered your bank to send you the passcode. Handing it over gives scammers full access to your account.
Pay Loan Scams
---
Schemes where scammers pose as lenders, often promising guaranteed approval or quick cash, but primarily aim to collect upfront fees, personal information, or both, without providing any actual loan.
Scammers exploit inflation-squeezed workers by offering fake payday loans that they claim will help people settle their bills. The scammers collect personal information, debit or credit information, and in some cases, may request your online banking credentials to deposit the funds to your account. The money is deposited in your account in the form of a check which you think is legitimate. You then spend the funds, and then the check is returned, causing you to be out of these funds. Scammers use the personal information of the victims to demand repayment of a loan that they never received or owe. They may threaten the victims with arrest, legal action, or other consequences if they do not pay right away. They demand the repayment in a form that is nearly impossible to recoup, like gift cards, apps like Venmo, Cash App, or wire transfers from places like Western Union. Scammers also use the personal information obtained for other nefarious purposes, and when you provide your online banking credentials, scammers will continue to try and extract additional funds from your account.
As scammers become more sophisticated, it is important to understand the signs of fraud and best security practices. The most frequently chosen delivery method of these scams is through email, texts, social media, and online ads claiming to be from reputable sources, tricking you into falling victim to their scams.
These fraud techniques are designed to mislead you into providing personal information such as: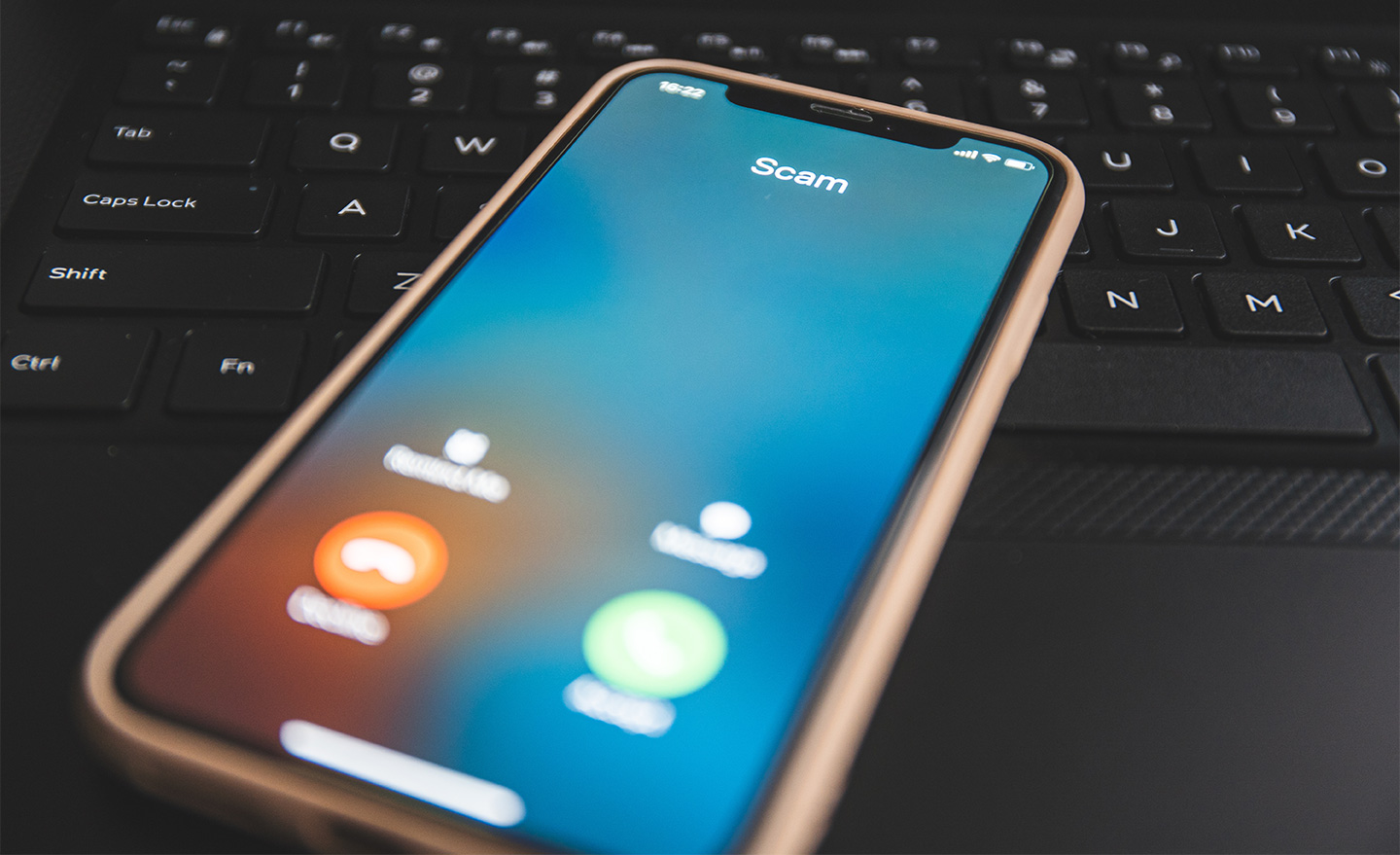 Account Numbers
PINs
Debit Card Information
Social Security Numbers
Date of Birth
Credit Card Information
Mother's Maiden Name
Login Credentials


(username & password)
Help Protect Yourself With These DOs and DONTs
---
Keep an eye out for deceptive text messages and emails, that appear to be from a trustworthy source.
DOs:
Check the sender's name for familiarity and authenticity. Does the email address and phone number match who the sender is claiming to be?
Check for grammatical errors in email and text messages. Does the message contain misspelled names or words?
Check for a threatening message. Does the message warn you that your account has been hacked or locked? Does it claim that your personal information is at stake?
Check for suspicious attachments and refrain from opening. Does the message contain an attachment that you didn't request?
DONTs:
Never provide any account or login credentials to unsolicited emails, texts, or phone calls.
Never click on links or open attachments within electronic communications when in doubt or if they appear to be suspicious.
Dover Federal will never contact you by phone, email, or text to request personal information or your online banking credentials. Unless you initiate the contact or we are completing an application for you, Dover Federal will NOT request personal information.
If you believe you have been a victim of fraud related to your Dover Federal accounts, notify us immediately at 888-818-3328
Member Testimonial
This is a great credit union. The employees are friendly and do their job well. The rates are great and the fees are low. I will never use a regular bank again!
Barbara - Hartly, DE