External Site Notice
You are now leaving Dover Federal's website and entering a third party site. Dover Federal is not responsible or guarantee the content on that site. Privacy and security policies may differ. Please review their privacy policy for terms and conditions of use.
Stay Here
Leave Site
5 Tips to Make Extra Money for the Holidays
Newsroom, News About Savings

cmartarano@dov…

Fri, 10/16/2020 - 15:58

The holidays are right around the corner! 2020 hasn't been an easy year and a lot of us felt it in our pockets, which might make this holiday season feel like it has a little extra financial pressure. If you're looking for some extra money for the holidays, here's five tips that might help. Open Up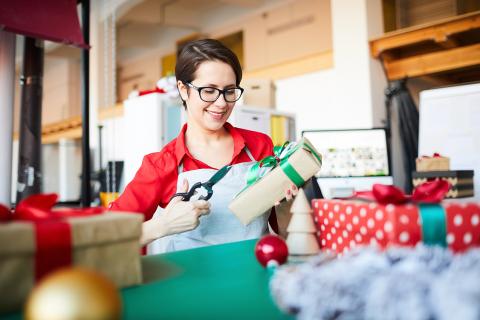 Learn all about our savings programs! Whether you're planning for retirement or need to save some extra cash. 
5 Tips to Make Extra Money for the Holidays
We all love the festivities of the holiday season — until the January bills arrive to ruin the fun. Last year, consumers expected to spend an average of more than $1,000 during the holidays. If you're worried that you can't get through this season without spending a fortune, think again! Here are
Member Testimonial
Dover Federal gave me a better rate and helped me saved hundreds of dollars! Thank You Dover Federal Credit Union!
Ronald - Dover, DE