External Site Notice
You are now leaving Dover Federal's website and entering a third party site. Dover Federal is not responsible or guarantee the content on that site. Privacy and security policies may differ. Please review their privacy policy for terms and conditions of use.
Stay Here
Leave Site
Wire Transfers
Send money securely and fast with a wire transfer. Funds can be transferred to and from your Dover Federal Credit Union account by following the information below. A fee does apply to outgoing wires, so please review our fee schedule for the most up-to-date amounts.
Outgoing Wire Information Needed
---
Please have the following on hand before requesting your wire:
Wire routing number of the receiving financial institution
Account number at the receiving financial institution
Name and address of the recipient at the receiving financial institution
Amount of money being sent
Please be sure to refer to the receiving financial institutions for their incoming wire instructions.
Incoming Wire Information Needed
---
You will need to provide the following to the sending financial institution:
Dover Federal Credit Union's routing number: 231176648
Your Dover Federal membership number for funds going to savings or your MICR# for funds going to checking
Your name and address
Amount of money you'll be receiving
Location of Routing and MICR numbers on a check:
MICR number used is an example and not valid.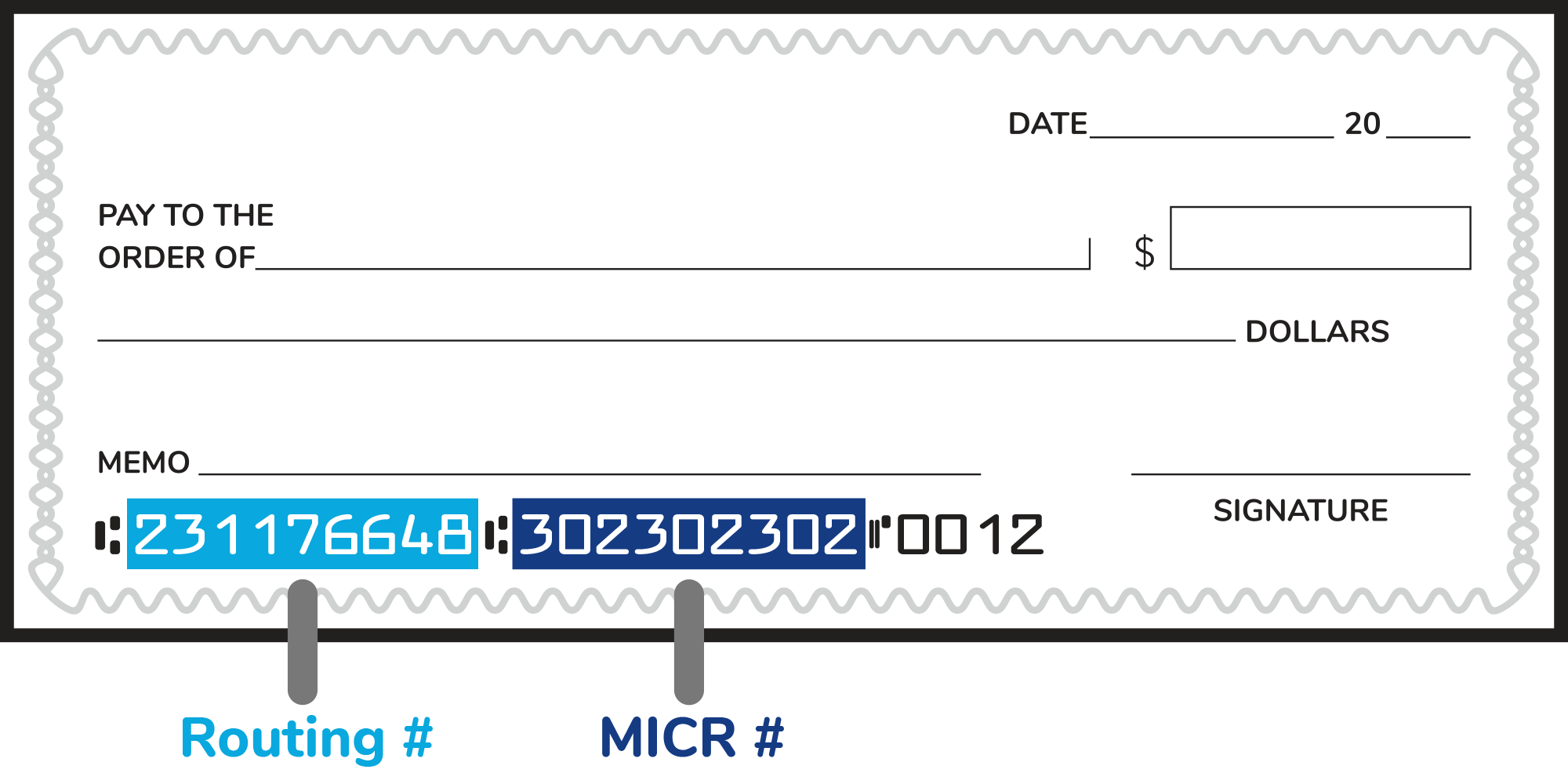 Fees may apply. See credit union for details.
Member Testimonial
Dover Federal gave me a better rate and helped me saved hundreds of dollars! Thank You Dover Federal Credit Union!
Ronald - Dover, DE