External Site Notice
You are now leaving Dover Federal's website and entering a third party site. Dover Federal is not responsible or guarantee the content on that site. Privacy and security policies may differ. Please review their privacy policy for terms and conditions of use.
Stay Here
Leave Site
AWESOME People Deserve an AWESOME Checking Account!
That's exactly what you will find with Dover Federal's AWESOME Checking. This AWESOME account allows you the convenience and accessibility to your money that you need, without the fear of excessive fees and the worry of maintaining a minimum balance requirement. Stay in control of your finances at all times, with an account that offers the convenience of FREE online and mobile account access, FREE bill pay and surcharge free access to 55,000+ ATMs, just to name a few.  With an AWESOME Checking, the benefits are endless.

Dover Federal's AWESOME Checking can be upgraded to an ADVANTAGE Checking.  The added benefits of ADVANTAGE Checking will allow checks, ACH payments, bill-payments and point-of-sale transactions, to be paid against your account in the event you may not readily have the balance available.  Instead of returning an item for non-sufficient funds, Dover Federal may pay the item, thereby saving you an additional return item charge from the merchant as well as a non-sufficient funds fee.  We may cover up to $750, while a fee per transaction may apply.

An AWESOME Checking Account has many great features!
Click on any feature below to learn more!
My Account Online Account Access
---
Debit Card
Use Dover Federal's Debit Card instead of writing checks. It is accepted worldwide at traditional or online merchants that display the MasterCard® logo. You may also use it to withdraw cash from any ATM that displays the MasterCard® logo. All transactions are deducted from your checking account and are detailed on your monthly statement. To view the locations of our ATMs, click here.  
Card Valet®
With the CardValet® app, you can save time and rest easy by controlling the cards in your wallet with the phone in your pocket.  Dover Federal is pleased to offer Card Valet on all Debit and Credit Cards. Learn more.
---
Dover Federal Fraud Text Alerts
With Dover Federal fraud monitoring, keeping your card safe is as easy as sending a text. Our text alert service* allows you to instantly keep tabs on suspicious card activity.
How It Works
With text fraud alerts, if our system detects suspicious activity on your card, you'll receive a text message with details about the suspected transaction. All you have to do is respond to the text to confirm the transaction.
If you indicate the transaction is fraud, you'll receive another message with a number to call for follow-up. If not, you're all set. The system will mark the transaction as legitimate and you can get on with your day – simple as that.
Getting Started
If we have your mobile phone number on file, you don't have to do anything. It's really that easy. If there is suspicious activity, we'll send a text alert right away. If you need to verify or update your mobile phone number please contact us.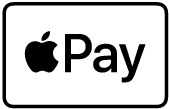 Apple Pay™
Apple Pay is cashless made effortless and works with all the Apple devices you use everyday.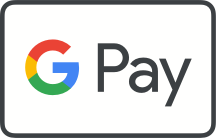 Google Pay™
Pay quickly and securely with Google Pay using the payment methods saved to your Google Accounts.

Samsung Pay™
Carry your favorite cards on your Android devices so you can pay in-person, in-app or online.
---
*Message and data rates may apply.
Member Testimonial
This is a great credit union. The employees are friendly and do their job well. The rates are great and the fees are low. I will never use a regular bank again!
Barbara - Hartly, DE